Tow Truck Insurance Atlanta – Low Rates & Fast Coverage!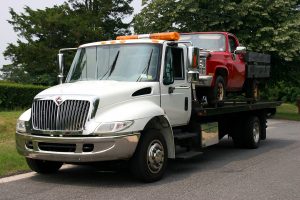 If you need low rates and fast coverage on Tow Truck Insurance in Atlanta Georgia or the surrounding areas call 1-800-998-0662 Monday through Friday until 5:30 PM and speak to the licensed agents of Pathway Insurance.
Pathway Insurance offers low rates on Tow Truck Insurance in Georgia, Florida, Tennessee, Kentucky, Indiana, Ohio, Michigan, Maryland, and Minnesota.
You can also talk to our licensed agents by using our chat system that is available seven days per week until 5:30 PM when you click our chat button on the right side of our website.
Additionally you can send us a request for Georgia Tow Truck Insurance Quotes 24/7 by clicking the links below:
Tow Truck Insurance Atlanta—Watch Out for Bait & Switch Tricks!
Because a few major companies have temporarily exited the market it's important to make sure your Tow Truck Insurance Quotes are accurate!
Why?
An inaccurate quote for Commercial Truck Insurance can lead to rate increases, cancellation of coverage when you least expect it, or a claim denial.
This is how bait and switch insurance quoting works:
A towing company calls for quotes and some agents have misclassified the trucks usage, radius of operation or the configuration of the truck to make the premium rates lower than what they really should be.
We believe this might be happening for one or two reasons:
The agent doesn't know how to properly quote a trucking risk

They're doing it intentionally to get you to sign up with them.
Keep in mind most agents are honest and are not using bait and switch to get you to sign up with them, but some might be doing this, so it's important to verify everything on your insurance application.
If an agent finds a cheap rate for your company you need to double check all of the information listed on the application to make sure it is 100% accurate. 
Atlanta Tow Truck Insurance— How Incorrect Information Can Backfire on You! 
If an agent makes a mistake and your rate is lower than what it should be you might think, "what's the big deal?" 
If an agent fudges the numbers to make your rate lower, what's the harm in that?
"It's a Win-Win situation when my rate is a little lower than what it should be, right?"
Wrong.
Keep in mind, as was mentioned before we are not suggesting all agents selling Tow Truck Insurance are using Bait & Switch. 
But it has happened enough for us to see the need to warn buyers to show how you can be harmed financially by unethical agents selling Commercial Truck Insurance. 
If you buy a Tow Truck Policy with inaccurate information the following could happen: 
Large rate increase

Cancellation of the policy when you least expect it

Claim denial
A claim denial is a worst case scenario, especially if you or one of your drivers just had an accident and it appears you are responsible. 
How can your insurance company issue a claim denial on your policy if the agent fudged the numbers?
We will consider that in our next article.
Atlanta Tow Truck Insurance – Call Us Today!
When you need better options for Tow Truck Insurance in Atlanta Georgia there isn't a better place to call when you need same-day quotes and coverage.

Call 1-800-998-0662 to speak with the licensed agents of Pathway Insurance Monday through Friday 9 AM to 5:30 PM Eastern Standard Time or reach out to us by using our chat system.

Licensed agents are available seven days per week until 5:30 PM Eastern Standard Time when you use our chat system.

Additionally you can request quotes around the clock by clicking any of the below links:

Tags: Atlanta Tow Truck Insurance, Brookhaven Georgia Tow Truck Insurance, Decatur Georgia Tow Truck Insurance, Georgia Tow Truck Insurance, Georgia Tow Truck Insurance Quotes, Tow Truck Insurance Atlanta, Tow Truck Insurance Atlanta Georgia Area, Tow Truck Insurance in Atlanta, Tow Truck Insurance in Atlanta Georgia, Tow Truck Insurance in Georgia, Tow Truck Insurance Marietta Georgia, Tow Truck Insurance Norcross Georgia, Tow Truck Insurance Quotes, Tow Truck Insurance Sandy Springs Georgia