Owner Operator Insurance Albany Ga – Call Today!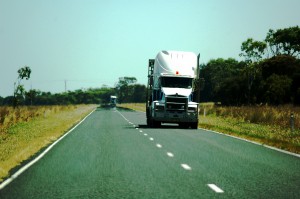 When you're seeking competitive rates on Owner Operator Insurance in Albany Georgia and the nearby areas then Pathway Insurance Services is here to help. We are a leading independent agency offering Commercial Auto Insurance in Georgia and all fifty states.
Call us now at 800-998-0662 to talk to one of our friendly commercial auto insurance specialists, and find out how we can help you get the coverage you need.
Don't want to wait for business hours? Click on Albany Ga Owner Operator Insurance to submit a request for insurance quotes and information 24 hours a day, 7 days a week.
Owner Operator Insurance Albany Ga – Always Be Certain You're Getting an Accurate Quote.
This week we conclude our look into getting accurate Commercial Auto Insurance Quotes. As we said before, you have to be careful when responding to quotes you receive while shopping around for Owner Operator Insurance.
If multiple agencies send you quotes that are roughly similar, but one sticks out as being much cheaper than the others, this can be a sign that something odd is at play. True, it could simply be an excellent deal on insurance, but it's also likely that some bait and switch is going on.
Let's return to our example scenario to learn about bait and switch.
Albany Ga Owner Operator Insurance – Coverage Scenario Part 3
Recall that Frankie G. had switched to Lloyd Harry Insurance to cover his trucking company because they quoted a far lower rate than every other insurance company.
When last we saw Frankie G., he had just received notice from Lloyd Harry Insurance that his claim has been denied and his policy has been cancelled.
Why did Frankie's claim get denied? Well, here's what happened:
When the agent that works for Lloyd Harry Insurance was taking down Frankie's information to provide a quote, one of the questions he asked was about Frankie's company's radius of operation.
A trucking company's radius of operation is the maximum distance that trucks working for the company may travel to perform their duties. Insurance rates can differ depending on how high the radius of operation is.
Frankie answered truthfully. His company's radius is 300 miles. What happened next is the key:
Either intentionally or out of incompetence, the agent misclassified Frankie's radius of operation as 150 miles, which produced a quote that was much lower than it should have been.
This is what's called a bait-and-switch tactic, and the unfortunate reality is that this is sometimes used to entice folks into purchasing insurance because of the allure of a low price tag.
When Frankie asked if his coverage would be the same, the agent wasn't lying; the coverage was exactly the same; it just became null if the trucks traveled beyond 150 miles.
Insurance companies nearly always catch these sorts of misclassifications when it comes time to assess a claim, and that's what happened here.
Don't let this happen to you. If something smells fishy, do your due diligence and make sure the information being used to quote you is correct.
Owner Operator Insurance Albany Georgia – Great Rates!
The agents at Pathway Insurance are here to help. Let us aid you in finding the coverage you need at an affordable rate.
Call us at 800-998-0662 or click on Albany Georgia Owner Operator Insurance Quotes to receive free quotes seven days a week.
We also offer insurance in the following areas:
Valdosta Ga Owner Operator Insurance

Brookhaven Ga Owner Operator Insurance

Dunwoody Ga Owner Operator Insurance

Atlanta Owner Operator Insurance

Owner Operator Insurance Columbus Ga
Tags: Albany Ga Owner Operator Insurance, Albany Georgia Owner Operator Insurance, Albany Georgia Owner Operator Insurance Quotes, Atlanta Owner Operator Insurance, Brookhaven Ga Owner Operator Insurance, Commercial Auto Insurance in Georgia, Commercial Auto Insurance Quotes, Dunwoody Ga Owner Operator Insurance, Owner Operator Insurance Albany, Owner Operator Insurance Albany Ga, Owner Operator Insurance Albany Georgia, Owner Operator Insurance Columbus Ga, Owner Operator Insurance in Albany Georgia, Valdosta Ga Owner Operator Insurance